Digital Salary Survey 2023 : Outlook for Hiring Market
A call to enhance retention efforts for employers with high rate of professionals considering a career change by the end of 2023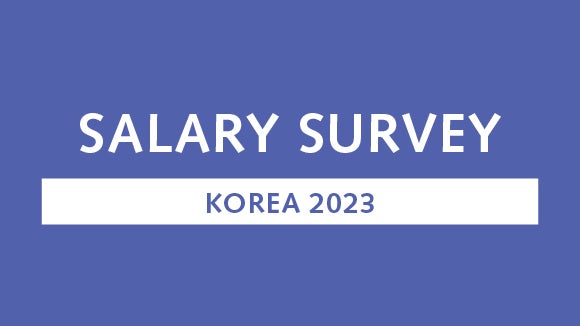 Robert Walters' Digital Salary Survey 2023 provides a comprehensive salary guide for hundreds of roles in 31 countries which allows employers to benchmark teams' salaries and benefits packages against the industry standard, as well for employees looking for salary negotiation or job searching. It also provides an accurate overview for employers to help the business to be prepared in an increasingly competitive landscape for talent recruitment and retention.

Rising cost of living and high interest rates play a crucial role in decision-making among employers and professionals
Inflationary pressure, the rising cost of living and the unrelenting climb in the US dollar's value developing against a backdrop of slow wage growth resulted in increased demands for changing jobs and higher salaries. Among professionals surveyed, 70% said they are more likely to request a pay rise from their employers over the next 12 months. 55% of them say they are likely to seek a new role if they do not receive a pay rise above the rate of inflation by the end of 2023. In the face of a possible recession and rising prices, 75% of professionals say job security has become more important than before. However, the growing focus on job security does not indicate a lower rate of professionals considering a job change, as 70% of professionals surveyed say they are likely to seek a change in roles over the next 12 months despite the fear of a recession and the climbing cost of living.
As a result, competition for talent is intensifying with better 'pay' and 'benefits' in fields and roles where there is high demand for talent. The survey showed that 57% of employers plan to offer average salary increases above inflation. 71% of companies surveyed expect the rising cost of living will make it harder to retain talent.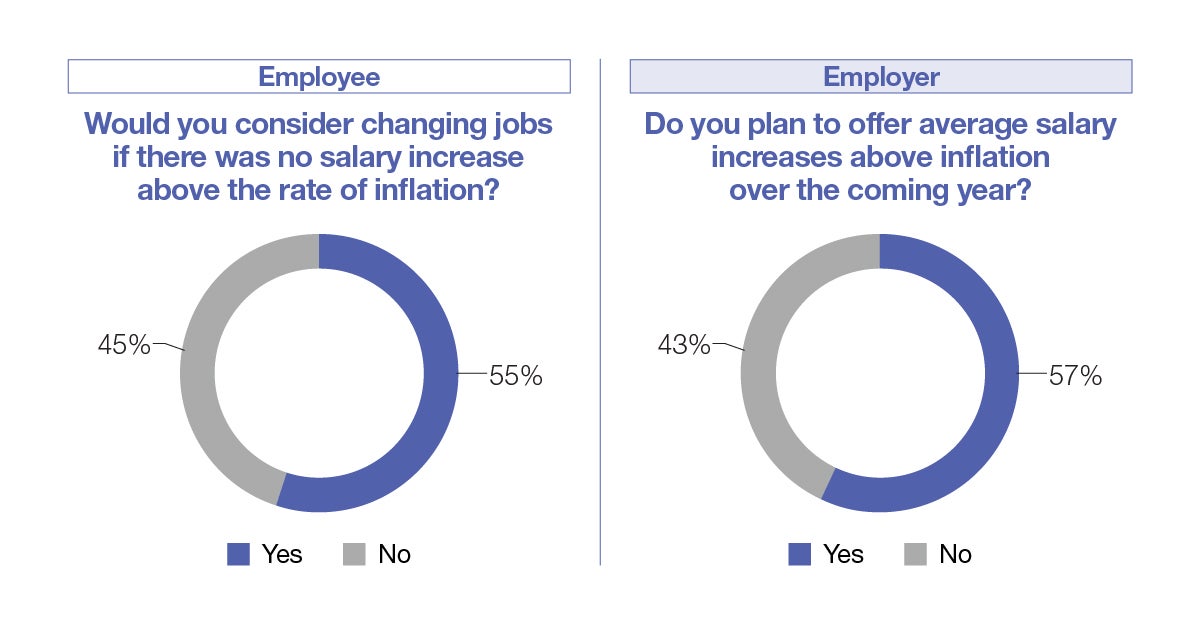 Employee retention will grow crucial for businesses as talent shortage deepens
Many companies in Korea are facing a talent shortage, and the effective job vacancy rate, which had been on a downward trend in the wake of the COVID-19 pandemic, is continuing an upward trend in 2023. Our survey showed that 76% of employers are concerned with talent shortage. When asked what the biggest challenge was in hiring talent, the top three answers were: "lack of applications/supply of candidates" (76%), "salary and benefit expectations too high" (72%), and "lack of industry experience" (44%). "Lack of candidates" has ranked as the number one challenge for employers for the last two years. With a projected talent shortage continuing in 2023, over 90% of companies surveyed recognise that employee retention remains a concern and this reflects in the strong trend for professionals surveyed who say they are looking for a career change in the near future. 54% of professionals surveyed say they plan to change jobs by the end of 2023, with 34% already looking for a new opportunity to move jobs. To meet the changing demands in the labour market, employers will need to support their employees in reskilling to retain talent in the face of demands for higher salaries and talent shortage and professionals also need to focus on their own reskilling.
Companies will also need to adjust their recruiting strategy to retain Gen Z talents who are more likely to change jobs looking for opportunities where they can find a purpose in their work and build upon their work experience rather than for a higher salary alone. When asked what they value most in an employer, nearly 70% of professionals chose "colleagues and culture that inspire employees to do their best," followed by "excellent compensation and benefits" (45%) and "job security" (40%). Employers need to define company culture and make it relatable at every stage of an employee's journey, proactively and with purpose. Company culture is a set of values that define how employees feel about their employer and gives a higher purpose for work. To establish a company culture that motivates employees to aspire collective goals and feel a sense of growth, companies need to make sure to deliver a company culture in consistent and noticeable way.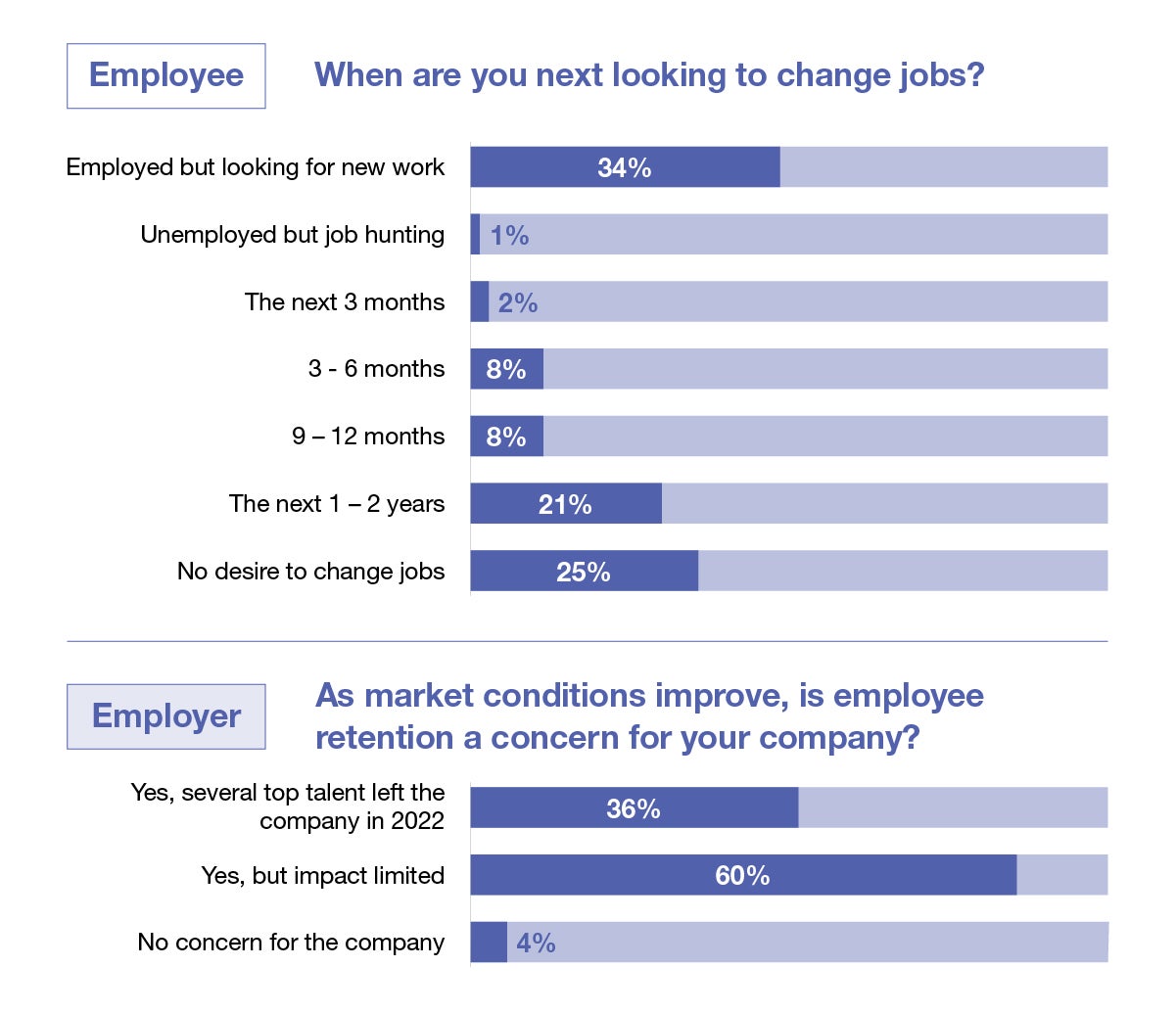 To summarize findings of the Salary Survey 2023, Junwon Choi, Country Director of Robert Walters Korea commented: "Moving forward from a pandemic-driven work life into a newer normal in 2023, accompanied with a rising cost of living and a fear of recession, professionals must focus on upskilling and reskilling to keep up with demand. In response to increased demand for changing jobs and higher salaries, employers should establish a more efficient and streamlined recruitment process, and place more and more value on Employee Value Proposition (EVP) and bolstering company culture to prevent current employees and future candidates from moving to another company. It is imperative for companies to keep retention rates high, especially for skilled jobs where the cost of hiring a new employee is high."
Full version of the Salary Survey
Access to the full version of the 2023 Salary Survey.