What is a reference check?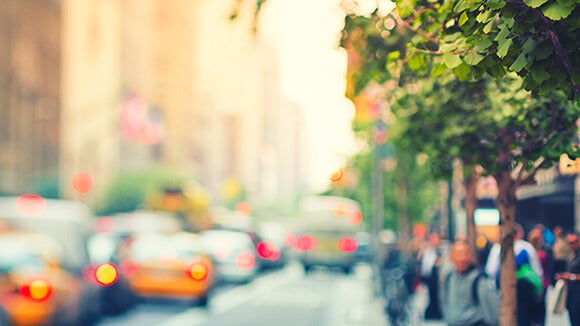 When we change jobs, there are cases in which the company we are applying to work for chooses to carry out a reference check. As more and more employers are asking to perform reference checks depending on the company or position, we would like to explain the role of reference checks, who should you ask to be references, and what employers ask when they call your references.
What is a reference check?
Reference checks refer to identity inquiries. In other words, a co-worker at your previous job must confirm that no false information has been provided with regard to your performance in your previous job or your work status.
Why are reference checks performed?
There are three main reasons why a company performs a reference check.
To prevent skill and experience gaps after joining the company
For example, when a company wants to hire people who can communicate in English on a daily basis, even though the applicant can communicate, they did not actually use English as part of their job.
To confirm personality and work styles that could not be confirmed at the interview.
In interviews, you may not be able to confirm in detail whether you were working on a team or how much overtime work was done. In that case, you can verify the personality objectively by performing a reference check.
Unreported facts can be discovered, such as a leave of absence
Although it is difficult to write about a leave of absence on the resume, the company may be concerned about it. Although the applicant has not submitted a report, the information you want to confirm can be checked by performing a reference check.
Who should you ask to be your reference?
Normally, reference checks are usually requested from two supervisors in their previous job. Of course, you should ask someone who has many opportunities to work with you, who is familiar with you, and who is familiar with the purpose of a reference check. If your supervisor does not know what a reference check is, please explain its purpose before proceeding with the request.
Who reviews the reference?
Depending on the company, the job change agent and the company to which the application is made will review the reference check. Reference checks at financial institutions are often reviewed by third-party organisations.
How is the reference check performed?
Reference checks are generally performed over the telephone. If you know the phone number that you are calling for a reference check beforehand, you may want to share it with the person who will perform the reference check.
When is a reference check performed?
A reference check is always performed before an offer letter is sent. However, some companies perform a reference check during the selection process, while others do it for verification after an informal decision has been made and an offer letter has been sent.
Main reference check questions
Work-related
The candidate indicated they have worked in the position from xx to xx. Is this correct?

What are his/her strengths and weaknesses?
Communication
Do you think he/she is more suited to work individually or in a team?
Did he/she communicate well with superiors?

If he/she supervised others, how did they communicate with their subordinates?
Work demeanour
Did he/she demonstrate problem solving and decision making skills?

Is there anything he/she can improve on?

Would you like to work with him/her again?
View and apply for our latest jobs here
For more hints and tips, visit the Career Advice section of the Robert Walters website.