The 2018 Salary Survey is now available
The latest version of the Robert Walters Global Salary Survey is now available and you can request your free copy now. Don't miss out on the most up to date salary information and employment trends in Korea. The annual book contains recruitment market updates, hiring advice and salary information from across our global markets.
Global: English only
For employers - With the latest information on salaries and employment trends across a range of industries, as well as hiring tips and advice, our 2018 salary survey will ensure you are best positioned to attract and retain top talent in your sector.
For employees - Due a pay rise in 2018? Find out what you're worth with the most comprehensive list of global salaries in the industry. Or if you're considering making a move, find out what skills and experience employers are looking for, across a range of sectors worldwide.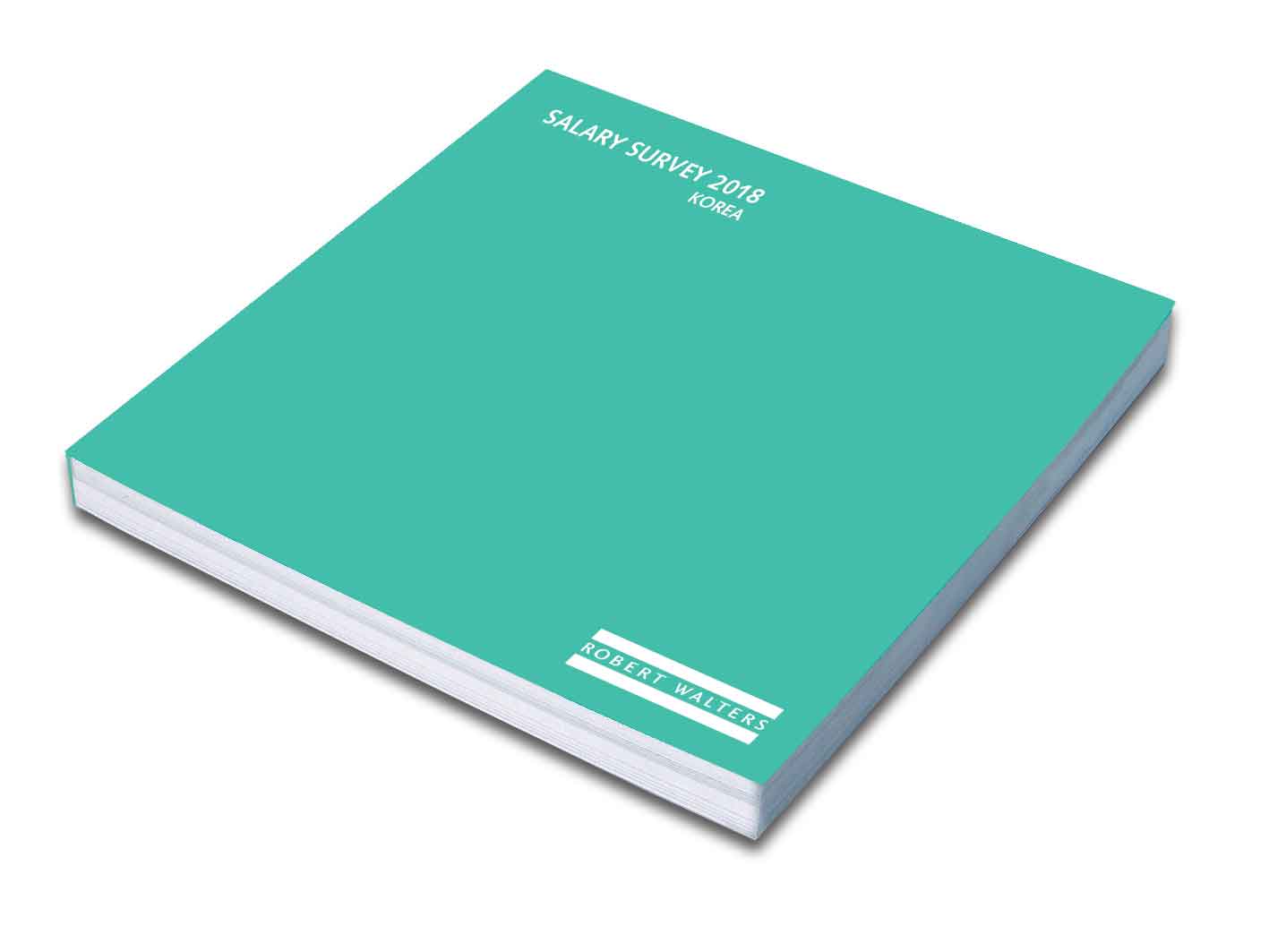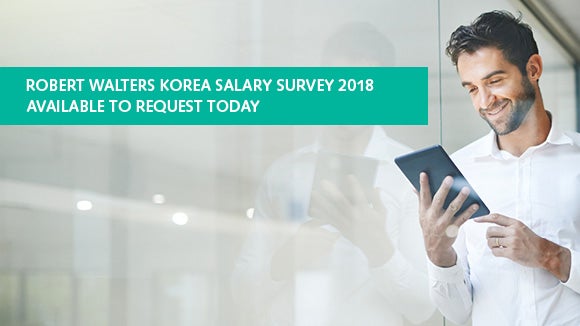 About the Salary Survey
With a 19-year history, Robert Walters' annual Salary Surveys are the most comprehensive review of professional salaries and recruitment trends from around the world.
This year, instead of producing a global book, we have created a series of regional books which collectively cover 28 countries across six continents. This has allowed us to provide deeper insight on regional hiring trends across our key markets including Australia and New Zealand, Brazil, Canada, Europe, Greater China and South East Asia, Japan, Korea, and Middle East and Africa.
All of our Salary Survey books are based on the analysis of permanent, interim and contract placements made across each of our geographies and recruitment disciplines during 2017, and our predictions for 2018.
Hiring trends in Korea
Due to the increases in minimum wages, relevant companies' wages on all levels including those of minimum wage earners are expected to increase. As a result, employers will likely seek compensation and benefits professionals with the ability to adjust the wage system and keep the increased labour costs to a minimum.
Within the banking and financial services sector, recruitment for actuaries in life and non-life insurance continued to gain traction, and these professionals remain in great demand, especially among new entrants into the market.
The South Korean gaming sector was a dominant force in the global gaming landscape. Some South Korean offices of global game companies started investing heavily and developing game titles within South Korea, which were traditionally developed outside South Korea for multinational game companies. Highly qualified engineers could expect 15-20% salary increases when moving to other companies, which further exacerbated the candidate shortage due to a significant gap between supply and demand.
Hiring across the pharmaceutical sector was buoyant in 2017 with a number of pharmaceutical and biotech companies retaining bilingual talent. Across the chemical, medical, and healthcare sectors, as the government enhanced health-related regulations with advanced medical technology, companies sought to retain bilingual regulatory affairs managers.