We're committed to minimising our impact on the environment
Part of powering people and organisations to fulfil their unique potential is ensuring that they have a planet on which to do it. That's why we're proud of our long-running track record of environmental stewardship — read more below to discover how we're helping to protect our planet.
Our track record — by the numbers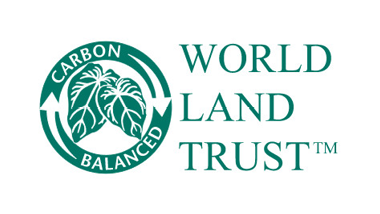 Fully carbon-balanced
Robert Walters Group operations have been fully carbon balanced-worldwide since 2015. As part of our ongoing commitment to sustainable business practices and the organisation's wider CSR Policy, we offset our carbon emissions through the World Land Trust's Carbon Balanced programme.
The World Land Trust has used the funds contributed by the Group to protect and restore threatened forest in key areas of conservation importance, preventing CO2 emissions and enhancing the carbon they store. A key project that we contribute to is the Forest Protection Project at Khe Nuoc Trong in Vietnam, one of the best remaining examples of Annamite Lowland Forest in the world. Through its partnership with the World Land Trust, the Group offsets more than 2,000 tonnes of the business' CO2 emissions each year.
Since 2015, our London business achieved a 34% decrease in carbon usage through reduced electric and heat consumption. Globally, the Robert Walters Group reduced emissions per head by 23% between 2014 and 2018. The Group continues to seek ways to further reduce its carbon footprint through consulting with the Carbon Trust.
Environmental management
Our Amsterdam, Dublin, London and Paris offices have all successfully maintained ISO 14001 accreditation, the International Standard for Environmental Management. Currently, more than one-fifth of the Group's employees worldwide operate in locations which are covered by the ISO14001 certification. Our best practice environmental management policy is in the process of being rolled out across the rest of the Group on an ongoing basis. The Standard provides a framework for achieving the balance between maintaining profitability while setting targets for improving the organisation's environmental performance.
Other environmental initiatives
Energy conservation
In each of our offices we have installed high-efficiency, motion-activated lighting systems and low-energy office equipment. We've also implemented printers that automatically delete unprinted documents after four hours and are defaulted to double sided printing - typically resulting in a 19% drop in paper usage in offices where they've been installed. In many offices, we also have login systems for printer and copier usage to give personal responsibility to our people for their energy consumption.
At the end of 2019, the Group prepared its Display Energy Certificate in line with the requirements of the ESOS Regulations. As a result of the 2015 energy audit and a review of the building management system, our London head office reduced its gas usage by 85% by the end of 2017.
Waste Electrical & Electronic Equipment (WEEE)
The UK has established a relationship with SPC Ltd to ensure that every part of WEEE is recycled with an auditable trail of destruction. All our offices world-wide replicate this activity to the greatest practical extent. Like many of our preferred suppliers, SPC is also certified to ISO 14001.
Confidential waste
Each office ensures that confidential waste is shredded on-site or collected by an accredited confidential shredding service where a destruction certificate is provided and the shredding used for recycling.
Recycling
Across the business, our offices follow corporate best practice, such as reducing single-use plastics and segregating waste to the maximum practical extent, as supported by local authority waste management facilities. The majority of our core consumable resources are sourced from recyclable or managed resources.
Suppliers
We evaluate the environmental credentials of each supplier we use to ensure they are compliant with local laws and, where appropriate, take account of sustainable development in the design, production, use and end-of-life disposal of their product or service. Specifically, they should use the optimum amount of raw materials, safeguard biodiversity and use energy efficiently.
Local initiatives
Robert Walters Korea makes a 10,000-won donation for every placement as part of our ongoing commitment to sustainability for 'SAVE THE EARTH WITH ROBERT WALTERS' campaign. Through our donations, we support the activities of organisations that are paving the way in terms of environmental sustainability and protecting our planet.
In addition to supporting local environmental organisations, we actively participate in volunteering activities such as beach clean-ups and 'plogging,' which combines jogging and litter picking, to achieve a sustainable society.