Seven key steps for aspiring managers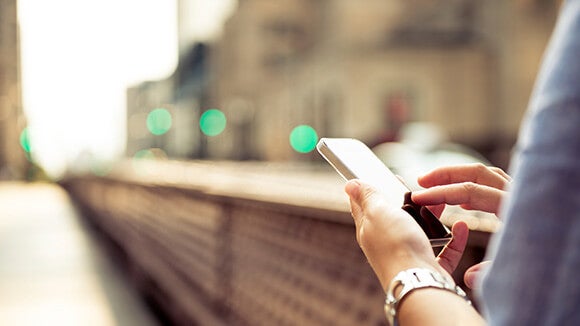 If you're working to improve your leadership skills for that next job promotion or step up in your career, we take a look at seven key "do's and don'ts" to help you on your path to career progression.
By keeping these seven key steps in mind, you can help prepare for a new more senior role, or make sure your boss can see your leadership potential.
A promotion is not something that happens instantly. Therefore you should always be trying to present yourself in a way that shows your potential for advancement.
1. Know your strengths
DO get to know what you're good at… and what you're not.
DON'T let that stop you from developing skills that might not be areas of strength right now. So you've never been very good with technology; they say that 10,000 hours of practice can make you an expert at anything. We say you don't need quite that many hours of practice to be significantly stronger than you are now in any arena. 
Online classes can be very helpful and convenient in gaining new skills.  Even just a free internet search of what you want to learn can deliver surprisingly effective results.
2. Focus on relationships
DO cultivate strong relationships both within and outside of your company. Savvy networking is a crucial skill if you're looking to eventually enter into a management position.
DON'T engage in gossip or partake in the rumour mill. They say to dress the part of the job you want in the future; take it a step further and act the part as well, exhibiting strong integrity among your colleagues.
3. Consider social media
DO be active on professional social media platforms, particularly LinkedIn.
DON'T be an over-sharer about your personal life. A little bit of detail about your day gives your social media presence personality; too much detail, or the wrong kind can be problematic. When in doubt, leave it out.
4. Be diligent
DO go the extra mile to answer emails, return phone calls, and take care of work at your desk.
DON'T isolate yourself behind your screen. Get to know your co-workers. Be available for conversations. Mingle professionally.
5. Feedback to colleagues
DO learn to recognize the strengths and efforts of others and lend compliments and constructive criticism when it's asked for or called for.
DON'T offer unsolicited critique or point fingers about negative outcomes. A good leader always looks in the mirror first.
6. Be consistent
DO treat all co-workers as partners, even if they are your direct reports.
DON'T treat others as subordinates… even if they are.
7. Let people know about your successes
DO learn the art of the "humble brag" – stealthily giving yourself praise  (especially on social media) without coming across as cocky.
DON'T assume personal credit for group efforts. Sometimes the best way to get credit for work well done is to pass that credit along to others under your tutelage.
For more information on how Robert Walters can assist you with your job search, please get in touch with a consultant.
View and apply for our latest jobs here
For more hints and tips, visit the Career Advice section of the Robert Walters website.