CV writing tips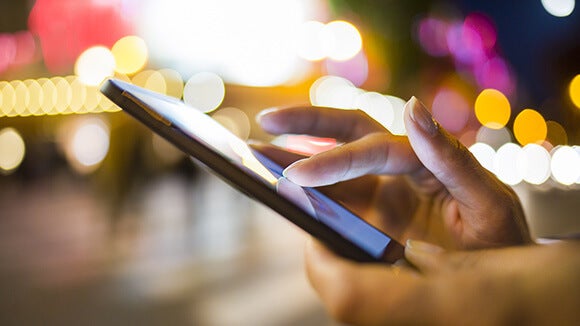 Your CV is a tool with one purpose: to gain an interview.
It should present you in the best possible light and convince a prospective employer that you have what it takes to be successful in this specific position or career. You don't have much time to impress with your CV - research shows that employers scan, rather than read, CVs - so to make sure it stimulates interest, follow these tips.
Avoid coloured paper or type, fancy fonts, photographs or clever delivery approaches
Be truthful and don't be afraid to sell your skills

Keep the design simple and make your point quickly

Use past tense and choose strong action verbs

Avoid speaking about yourself in the third person

Avoid jargon and acronyms that other people might not understand
Tailor your CV for each specific application

Include the company profile of the organisations that you have worked for

Make your CV results oriented: Give proof to back up your capability statements

Personal Information: Include your name, full address, telephone numbers (day/evening/mobile) and email address
Key areas to strengthen your CV:
Qualifications: List both academic and non-academic qualifications in chronological order, giving grades. Do not include irrelevant information.

Employment History: Beginning with your most recent job, include your responsibilities, duration of employment and reasons for leaving. Try not to omit any period of employment, as this may prove awkward to explain during the interview.

Personal Interests: Listing your interests is important, but do not generalise. For example, instead of simply saying 'football', you could expand and say that you have played for a local club for the last four years and are now publicity officer for the committee (but only if this is true).

Review: Before submitting your CV/resume, make sure you check it thoroughly, not just for spelling mistakes, but also to make sure that it is a clear representation of you. Make sure that it is relevant and that it will encourage the employer to contact you to find out more. Ask a friend to check it, too. Asking someone who works in the industry for which you are applying would be particularly beneficial.
How to write a great sales CV
Your CV is obviously a vital tool in your job search to getting your foot in the door with an employer. It provides you with an opportunity to sell your skills and market yourself as someone a hiring business would want to meet. But what makes a great CV?
Relevant detail
As a sales professional, you can make yourself stand out by including relevant details. For example, there is a huge difference between "managed sales team" and "actively managed a sales team of 5 senior level sales representatives who generated a combined 2.5 billion won in new business in 2016."
Numbers and figures
To secure a good sales job, you must include numbers in your CV. Focus on detail such as how much revenue you or your team have generated and percentage of your target that you hit over a period of time in each of your roles. This is the first thing employers will look for when scanning your CV because it instantly marks someone out as appropriate for the role.
Buzz words
To secure a good sales job, you must include numbers in your CV. Focus on detail such as how much revenue you or your team have generated.
While you should avoid boring clichés, the odd one or two sales-focused buzz word can make your CV interesting to employers because you're telling them what they want to hear. For example, "cold calling", "new business acquisition" and "networking" where relevant are words hiring managers like to read.
Who have you sold to?
Specific industry experience is a massive advantage in most jobs and sales is no different. Employers want to know which businesses you have sold to and at what level to ensure they're hiring a relevant candidate.
Eye-catching format
Remember that regardless of what you actually put in your CV, the format is the first thing that is going to hit a recruiter or employer when they open it. It shouldn't be overly colourful and flashy as that will imply style over substance, but it should highlight your experience in a way so that your most impressive skills stand out.
Try to take a step back and think about what someone viewing it for the first time would think. Is the information too bunched up? Does the text that stands out the most represent your most impressive achievements?
Grammatical errors
Spelling and grammar mistakes are clearly a big turn off for employers and should be avoided at all costs. To minimise the risk of including these, it's a good idea to get someone else to proofread your CV.
Customisation
While a generic CV listing all your skills and achievements may yield some success, you're much more likely to get noticed if you tailor it to specific employers. To do this effectively, you need to find out what the employer is looking for. Carefully examine the job specification and do your research on the internet.
For example, if you learn that 123 Products has an opening for a business development executive, you need to find out exactly what someone in this role would be selling and to whom and where. Armed with this knowledge, you should tailor all the content in your CV towards this. If your experience isn't a direct match, think about how the sales knowledge you have built up throughout your career applies.
When applying for sales jobs, it's important to remember that a good recruitment consultant will help you with tailoring your CV as appropriate.
Six common CV errors
If you want to secure your dream job, a strong CV is vital.
But mistakes are common – here we look at the six biggest CV turn offs for employers.  

1. Typos, Spelling Mistakes and Grammatical Errors
Although it may sound obvious, you would be surprised how many CVs we receive containing spelling mistakes and other basic grammatical errors. Although they may not be the end of the world, they are avoidable and imply carelessness – not an impression anyone would want to give to a potential employer.
2. Lack of Specifics
When an employer looks at your CV, they need to know exactly what you have achieved in your previous roles and how this is relevant. So, if you were responsible for driving growth in a business, say exactly how you did it and go into specifics on the results achieved.
It is a particularly good idea to include exact dates you have held roles for within the same company, any markets or product exposure and who your internal and/or external stakeholders/clients are. Detailing projects or initiatives you have been involved in alongside your business-as-usual role will also add significant value to your CV.
3. Long Sentences and Over-Elaboration
If you use excessively long words and over-elaborate sentences on your CV, you risk overshadowing your actual achievements. Use bullet points as they add structure, clarity and give recruiting managers the information they want in an easily digestible format.
4. Photographs, Images, Colour Paper and Fancy Fonts
We have noticed an increasing tendency for candidates to 'jazz' their CVs up by including photographs of themselves, fancy fonts and colour. While some may think this will make their CVs stand out, what it really does is imply style over substance.
5. Incorrect Contact Information
Again, it may sound obvious, but people are constantly switching phone numbers and moving home and it's not unheard of for candidates to forget to change these details on their CVs. Nothing is more frustrating for a recruiter than when they have an amazing CV in front of them but are physically unable to get hold of the person concerned.
6. Attempting a 'One Size Fits All' CV
Employers that receive generic 'one size fits all' CVs generally discard them. Most recruiting managers look for tailored CVs explaining exactly why – in terms of achievements and accomplishments in previous roles – that the person is appropriate for the role.
Common CV Questions
Here are some answers to the most common questions asked when writing your CV and completing your application.
Should I put my references on my CV?
These need not be included on your CV. However, consultants and employers may ask for your recent references, so it is useful to have these ready as well.
How much personal information should I include?
Generally, you should avoid too much personal information on your resume. Remember the employer is looking for an overview of your skills, so think about what is relevant.
Should I put my photo on my resume?
You should try and avoid inserting any photographs or graphics onto your resume.
Should I put my hobbies or interests on my resume? 
It is fine to include hobbies and interests on your resume but always consider if they are likely to add or detract from your resume. Remember not everyone enjoys the same pastimes.
Should I include academic or extracurricular achievements on my resume?
Definitely. Achievements such as school prefect or captain may show leadership skills, and any involvement in extracurricular activities will be well received by an employer looking for staff who demonstrate a healthy work/life balance.
Should I put my work email address on my resume?
You should avoid using your work contact details when applying for other positions unless you have clarified this with your current employer. If you are going to set up an external email address, be sure it is an appropriate address. Avoid using nicknames as this could give a negative impression to a future employer.
How long should my CV be?
We would recommend that a CV be no longer than 2 pages. This is ample space to include all relevant career history and information.
Should I include a cover letter?
Cover letters are only useful if they are specifically tailored to the role. Don't use a generic cover letter, as it looks like you haven't put in any effort. If you are going to use a cover letter, use it to clearly outline skills and experience that make you a good fit for the role and ensure that it is correctly addressed.